St. Mary's South Catholic/Bishop Klonowski MEGA REUNION 2
Classes of 1950 through 1982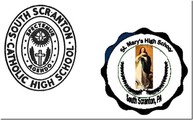 Robert Nolan
Profile Updated:
June 27, 2017 Yes! Attending Reunion
Comments:
Because this year is the 50th anniversary of our graduation, I've spent pleasant hours reflecting on our time together as South Catholic's Class of '67. I sincerely thank my classmates and friends for the countless high school interactions that helped to shape me as a person, and for the kaleidascope of memories of our South Catholic days. In the "School Story" section below I offer to anyone interested a personal recollection of those days.
School Story:
50 Years or So Ago

We arise as Freshmen....

In September, 1963, just as television's "Leave It to Beaver" ends, we begin our time together as South Catholic's Class of 1967. A new school is being built, which will take almost forever. So we start high school by ourselves, at Nativity. This feels odd. Yet as we first "lift up our hearts" as students of South Catholic, we seem to be a nice group.

Actually we are five groups, each of us being with the same one-fifth of the class for almost all of our subjects. We are alphabetically assigned to homerooms, so that mixes the groups up. And Religion classes are split, girls with nuns, boys with priests. I don't know why. Maybe the Church hopes to induce vocations this way, or to inspire chastity.

Things are going to be mostly okay, I think. A lot of the guys seem pretty cool, and there are a lot of nice girls. I wish that I knew how to be cool. And I really wish that I knew how to talk to girls. But I'm shy. And I don't want to sound like a dork. So I'm quiet. I'm not worried about the work in high school, but I am concerned about the social thing.

I also wish that I had different clothes for school. I have one suit, which is a dusty black in color. So that is what I wear, every day. With white socks no less. And a white shirt, thin tie and ugly shoes. I look like a guy you'd find hanging around funerals in case the mourners need a pallbearer. Perhaps the boys should have a uniform, like the girls do.

Sister Alfred, our Latin teacher, quickly demonstrates that high school is different from grade school. Back there teachers usually worked with students who needed help. Up here we just have to learn the stuff. Sister shows little interest in working with us. From the start, whenever one falters or hesitates in class, she rolls right over that student with an emphatic command of "Next." This happens a lot. For awhile it's intimidating.

Occasionally we have school-wide assemblies, but nothing much happens at them. There is a school-wide election in which a few senior boys, but no girls, are vying to be Student Body President. This is keenly contested due to the recent merger of South Catholic with St. Mary's High School. Some former Moyas claim that their candidate will "stand up to" Father Green. Fortunately for that guy, he loses. This Principal would not tolerate a challenge to his authority. Father Green is the bossman--no question about it.

When the first quarter ends we learn that we're being ranked on the basis of our grades. I guess the school wants us to compete with each other. This seems anti-social to me.

Sister Cristella teaches Algebra and is in charge of the Freshmen faculty. She's a fine teacher, but I soon sense that she does not like me. A lot of us come to feel that one teacher or another doesn't like them. I think that we're right. It seems natural that some teachers won't like some students, just as some students don't like some teachers.

Early one afternoon in late November Sister Cristella comes into class to inform us that the President of the United States has been shot! We are dismissed early and go home. He is dead. The world becomes a different place. Everyone is affected by this.

At school Science class turns out to be a mishmash of mostly simple stuff. I wish that it would include something about the space program and the race with the Soviet Union. But it doesn't. Our teacher, Miss Reap, is usually pleasant. As a joke, some of the boys one day lift her VW bug onto a low wall at school. This shows that we like her, I think.

To me Nativity feels dark, particularly its interior corridor onto which our classrooms open. And it has an institutional look. But its creaky auditorium has great windows.

There is a school dance every now and then, either at St. Mary's auditorium or at Nativity's. I sometimes go, but I don't dance. So I have no chance of experiencing a "softer than velvet" night, as the song "Blue Velvet" describes. I don't know if others do.

The social hubs are not the dances; they are the hangouts, particularly George's and Turi's. But these are upperclass hangouts. Freshmen appear rarely, like the night our basketball Dons luck out by making a 55 foot shot at the buzzer to upset Prep. This is a huge win. It's odd that when we're in luck we say we "luck out," which sounds like we're out of luck. Our teams are called the "Dons" after the school's patron saint, Don Bosco. "Don" is a title of esteem, like Zorro's Don Diego. Don Bosco was a holy teacher of poor Italian kids. But no one here makes much of him, so to us he's just another saint.

Less than three months after the Kennedy assassination, the Beatles arrive! Adults dislike their long hair, but lots of us think it's cool. We like their music, and we like them. Also on the rise is a guy with a poor voice but interesting songs, Bob Dylan. "Dylan" is not his real name, but hair length and names are not the point. Well, hair might be part of the point. These guys are changing the music of our youth, though Elvis is still cool.

Surprisingly, Sister St. Gabriel, our World Cultures teacher, says that she has no reason to dislike the Beatles. Although her class is just okay, she's a nice person. But whether she likes the Beatles or not doesn't really matter to us. We are beginning to realize that we don't need our teachers' permission, or our parents' permission, to like what we like.

In English class we meet Shakespeare. Miss Cawley introduces him to us with "The Merchant of Venice." This play is full of unbelievable stuff. It features a Jewish banker who wants a pound of a guy's flesh, a marriage contest involving caskets, and a trial at which a young woman disguises herself as a man to get justice. And it has a lot of anti-semitism. Maybe if we had some Jews in our class we would have explored that. But we don't. We are all Catholic, middle-class, white kids of European ancestry from the same side of town. And we all accept each other. Being so alike, this is not hard to do.

When summer arrives many in our class have an outing at Nay Aug Park and its mammoth Lake Lincoln. When I reach that pool's ladder after swimming, a popular girl from class is perched on it. It is a lovely view, and an enticing end to Freshman year.

We grow as Sophomores....

As "The House of the Rising Sun" reaches number one, we begin Sophomore year. While life might be a gamble, we think that we pretty much have high school figured out.

The new school is still being built, so we're still by ourselves, this year at St. Mary's. St. Mary's is old. Its wooden floors, its squeaky blackboards, even some of our books, seem to emit an aroma of times past. Those of us who live in older homes fit right in.

This might be a fun year. We are still in our groups; we're still being ranked; and our Religion classes are still split by gender. But more social circles are emerging. More girlfriend/boyfriend couples are happening. More smoking is occurring, although not on school grounds. Girls are rolling over the waistband of their skirts to shorten them. We have men other than priests as teachers. And some subjects appear to be interesting.

Sister Elisa surprises her Geometry students by beginning the year on page 145 of the textbook. There is a lot of blackboard work in Geometry. Those who are good at it get to show off their stuff; those who are not good at it get to be embarrassed in public.

One of the key nuns this year is Sister Beatrix, who teaches Latin II. Everyone naturally refers to her as "Trixie." She nags the girls about shortening their skirts, but otherwise she is fine. With good grace she leads us through Caesar's commentaries on his military campaign in Gaul. Trixie also leads the school's Glee Club. Word is that she never has enough boys for this and that joining might help one's Latin grade. So I join, and I promptly anchor the back row. I am an octave too low. I am not sure what that is.

There is no Student Body President election this year, but there is a real Presidential election. Johnson wins. Last summer Congress approved military action in Southeast Asia, and Johnson already has sent many troops to Vietnam. We'll see how this goes.

School dances continue to happen. They're okay, but some who dance say that the summer dances at Workingmen's Hall were better. "The Slam" makes an appearance at our school dance. This starts with one guy falling to the floor with a slam. Then other guys, in turn, jump on top, until there is a pile of slammers on the floor and on each other. This, like most things, is somehow intended to impress girls. But the girls seem to be repulsed by this bozo-like behavior. So the Slam fails, and quickly disappears.

Speaking of failing, I get my first ever "F" on an assignment. It's in English, from Miss Macarek, who is a good teacher. Homework one night is to write a poem. Poetry, I feel, should be from the heart and not be assigned as homework. To protest the assignment, I write a woeful poem about where each person sleeps after a family's beds have been repossessed. Miss Macarek is untouched by the poetic plight of my poor people. She says my theme and characters are more suitable for a comic strip than for poetry. "F"

My parents would not deal very well with this "F," so I'll keep it to myself. For another assignment I write a satire on the drudgery of homework, which I call "Joy." I get an "A." So an "A" for satirizing homework offsets my "F" for protesting it. Cool. In class we read Shakespeare's "Julius Caesar," which features Caesar's assassination. This invites a question as to whether assassination can ever be justified. But we don't discuss that. Nor do we discuss in any class the Civil Rights movement and Martin Luther King. Yet even though their protests are remote to us, we are beginning to be inspired by them.

Just as we did last year, occasionally we attend a school-wide Mass at Sacred Heart's Church. This is no big deal, but a few of the songs are catchy. "An Army of Youth" and "Sons of God" are particularly rousing. We don't sing about daughters of God, however. They go to Mary. God gets the sons; Mary gets the daughters. No one seems to mind.

Some sophomores take a modern language, French, Spanish or German. I choose German. The French teacher, Sister Stella Marie, called "Mumbles" by some because she mumbles, and the Spanish teacher, Sister Maria del Rey, have a normal approach to teaching a language in high school. The German teacher, Mr. Lavelle, does not.

Mr. Lavelle is a plumber who is fluent in German. Yet he has no interest in teaching grammar or form. We are to learn German by experiencing German. So right away he requires each of us to translate weekly an article from a German newspaper. This is difficult. He has us learn German carols. This is easy. He wants us to write and present one-act plays in German. This is impossible. He forms a German Club and holds a picnic. This is fun. Through it all we learn not much German. This is not good.

This German Club is one of many extracurricular activities at school. Many of us join a club or two. And we all have outside interests. I realize it is unwise to generalize, but girls seem to focus on modern culture and fashion; for boys it's mostly sports and cars.

While the Supremes and the Beatles dominate the charts, a hard-rocking British band, the Rolling Stones, is coming on. Adults hate them, so we're not supposed to like them. Yet many of us do. We're supposed to like songs like those in the hit movie "The Sound of Music." But those songs were written for our parents. That is their music, not ours.

Mr. Monahan teaches Biology. He is very good at it, yet curiously he doesn't believe that viruses exist. His last big assignment is for us to draw the systems of the human body. This means going to the library, finding illustrations in encyclopedias, tracing them, coloring each of the many bodily systems in our tracings, and printing the name of each body part appearing in each drawing. Yuck. There should be an easier way.

Mr. Bessoir, the school's basketball and baseball coach, teaches History. He does some odd things, like grading us on our notebooks. And for one assignment we each must make a collage by using various existing objects to create something new. This isn't history. This is art. But that's okay. South Catholic does not provide art education, or music education, or physical education. So I welcome this strange little art project.

And speaking of art, by the end of the school year bright plaids of bold designs and bleeding hues are everywhere. This will be the summer of Madras. It is a colorful time.

We thrive as Juniors....

After a summer of raw musical "Satisfaction" via the Stones, Junior year begins. And I am in love. It is exhilirating, but depressing, too. She is a Senior, and she has a boyfriend, and she has no idea how I feel about her. No one does. It is a doleful time. Others surely must go through this sort of thing with no one ever knowing. I'm with them. I realize how much I feel for her at the year's first assembly. When Father Green announces that we are about to move into the new building, screams of joy arise from the Junior and Senior girls. I think how happy she must be, and that makes me happy.

Actually romance is all over the place this year. And even without romance, by now strong bonds of friendship exist in our class. These ease our moments of personal anxiety and enhance our times of fun. Yet even though we each have a set of friends, high school society does have its challenges. Not all social circles are welcoming.

Being together in one bright, new, complete high school is great. We have our own gym, our own auditorium, our own library, our own cafeteria, our own science lab, our own lockers. We even have a tiny store. And we have a nurse, who comes in handy during tuberculosis testing. Approaching the testing gun, one of our men suddenly goes down! No big deal; a touch of fainting is all; it could have happened to anyone. From the start the dances in our auditorium are better. The cafeteria food, prepared by Chef Fran Bohan and his volunteer staff of mothers, is good. Even the assemblies are okay.

The Dons, in new red uniforms, make every shot in the first quarter of the first game in our new gym. Our team is strong and plays in this year's Lynett Tournament. We lose to Tech. No one, though, can match our cheerleaders. Basketball nights are great fun, especially the night our guys beat Cathedral and we all rush onto the court to celebrate.

With all the newness, it's hard to focus on schoolwork. The Seniors warn us that Sister Gloria, the English teacher, is tough. I don't see it until the day she sends me to detention for twisting a bit of string in my hand during her lecture. We can get detention for anything. But unless you have a job after school, detention's nothing--just doin' time.

Sr. Gloria brings Shakespeare back, with "King Lear." This features parents' insanity, children's treachery, sibling rivalry, personal betrayal, and intense violence. It's not bad. When discussing it I learn that a few of the girls know Greek Mythology. They might not know about the Dodgers' World Series win, yet knowing Greek Mythology is impressive.

There are teachers with whom I haven't had much contact but with whom others in our class have. Sr. Danielle and Sr. Timothea, for instance, interact with many in our class. They seem to be all business, yet nice. And Mr. Brennan, who teaches History, and Mr. Grochowski, who teaches Math, are very well liked. Overall, the faculty are fine people.

To bless the new school and to mark the ending of the Second Vatican Council, the Bishop offers a mass in our auditorium. Due to the Council, masses are to be said in English, so Latin's out, and the priest is to face the people, so those grand marble altars are obsolete. Also, Catholics are to recommit to holiness. This could be tough for us, as a good bit of sinning is going on, both alone and with others. And it's hard to detest some of these sins. With salvation at stake, hopefully things will work out by the end.

Many of us have Mr. Klopfer for Math. He's unusual, particularly in how he treats class participation. He gives each student a "participation" grade of 100 at the start of each quarter. Then, whenever one is unprepared or misbehaves, Mr. Klopfer declares "You lose" and deducts a number of points from that person's grade. Occasionally we all lose. Out of class "You lose" becomes a bit of a joke. But this approach is motivational.

Motivational in a better way is Chemistry. In Mr. Chairge's classroom each row of chairs is a step below the row behind it. I sit in the middle of the third row. Sitting behind me is one of many attractive girls in our class. One day I discover that by sitting sideways I can place my left arm against her leg. Surprisingly, she doesn't seem to mind. So for days I carefully experiment. I find that when she has her left leg crossed over her right, I can rest my hand on her skirt, above her knee. Incredibly, she still doesn't mind. So I spend many classes with my hand on her thigh. Many people can see this, even Mr. Chairge. Yet no one says a word about it. No one. Ever. Not even she and I mention it. Our contact is never acknowledged, yet never disturbed. This silent daily touching elevates my spirit! Chemistry as a subject is just okay, but Chemistry class is great.

Not great is German. Mr. Lavelle is kaput. Father Green, who speaks German, has brought the Junior and Senior German classes into a single class for him to teach. But he is often away performing his duties as Principal. So again German is nicht sehr gut.

Sister Catherine Roberta starts a Journalism class; a few of us join. We start a student newspaper, solicit possible names for it, and plan a school-wide vote to choose the winner. Mrs. McHale, our School Librarian, suggests "Halcyon." When we learn that this means an ideally happy and peaceful time, we decide that it must be our paper's name. We hold the election, but I can't say if anyone counts the votes. "Halcyon" wins!

Softer songs like "Yesterday," "Somewhere My Love," and "The Sounds of Silence" are big hits this year. And The Mamas and The Papas, a new group with magical vocal harmonies, is huge. As for us, our Spring Concert is Trixie's last as moderator. We do her proud, especially with Handel's "Hallelujah, Amen," which is a tricky piece of work.

In Winter Juniors go to the Senior Prom, which isn't a big deal. But proms can be difficult. Deciding whether to go and with whom can be both tense and awkward. Yet the Junior Prom in May is the social event of the year. It is a formal affair, with lovely gowns and spiffy tuxedos. And many girls get fancy hairdos to impress each other. Our Prom committees do great work. We also have very talented artists in our class, so the decorations are super. At prom time I'm actually in a bit of a romance. But it soon ends, abruptly. I am dumped. It hurts. Others know the feeling. But that doesn't really help.

And when the Seniors graduate, I am sad, for my secret Love is among them. By now we are friendly, but she still knows nothing of my feelings. And now she is gone.

We soar as Seniors....

After a summer of parish block parties, hanging out, "Eleanor Rigby," and Pet Sounds of the Beach Boys, we are Seniors. For many the social scene now surpasses the study thing. For some this involves alcohol, which is easily obtainable. Yet with or without the drink, the future is on our minds. A new TV show called "Star Trek" promises to take us there. We are ready. Visions differ, though. Some love the society of family and friends close to home; others yearn to experience different places and different lifestyles.

Those not going to college are thinking about what type of work to pursue, where to find a decent job, and how to obtain any necessary training. And the boys face the war. We now have over 400,000 troops in Vietnam and are adding more all the time. So unless a guy has a draft deferment, he could wind up in the war. Two of our classmates, both friends of mine, had quit school and joined the service, so they might be at war now.

For those going to college, Vietnam is likely not in the cards. So the college-bound should be able to choose their future. Presently we are thinking about our SAT scores, how to pick a college, when to apply, how to obtain financial aid, and how to pay for what aid doesn't cover. This last one is real. As far as I know, none of us is wealthy.

Teaching is an issue this year. Sister Cecilia, known as "Cecil," says that "History is His story," He being Jesus Christ. But lots of history occurred before Jesus was born, much of it is the strong oppressing and exploiting the weak, and most of it is of violence and bloodshed. History seems to us to contradict Christ's message. Can't Cecil see this?

Many of us are supposed to have Mr. Klopfer again for Math, which would be okay. But for much of the first semester we have Mr. Bernal, a student teacher. He's friendly, a bit glib, favors the attractive girls, and has a facility with but not a mastery of the subject matter. Mainly though, he tries to be cool, which is the most uncool thing one can do.

Then there is poor Mr. Ostrowski, the new German teacher. He has a depressed personality. He tries his best, but he cannot manage the class. It is painful for him and for us. French and Spanish students do fine, but German students learn little German.

In Mr. Chairge's Physics Lab I observe that the girls' uniforms conceal their physiques. This prevents boys from being delightfully distracted by girls' arcs and vectors. And class seating is different this year. So Physics is way less inspiring than Chemistry was.

But this year there is chemistry of a better kind. Since the Halloween dance I have a girlfriend. She is really very nice, and this is really very nice. I learn, though, that high school romance can be quite time-consuming. Fortunately she likes George's, as do I. I had gotten kicked out of Turi's awhile back. Having no money, I couldn't buy anything. So, after being firmly informed that "This is no hangout," I got tossed from the hangout.

Many scents seem to be in our air this year. More girls, and even a few boys, are using products to smell nice. The key is to use just the right amount. Girls are better at this.

After a long, debilitating illness, our father dies at Christmas. I am touched by people's sympathies, and having a girlfriend helps. I think that mother, brother, and I will be fine.

In Winter guys imagine going to Florida for Spring break. To get there someone's older brother can rent a U-Haul truck. When there we'll get one room and sleep in the room and the truck. While there we'll do whatever Spring breakers do. Okay, it isn't a perfect plan; we have little money; and our parents will never allow this. So reality soon sets in.

In English we read Shakespeare's "Macbeth." Macbeth and Lady Macbeth are clearly in love and very devoted to each other. But their devotion frays to tatters as the anguish of guilt separately consumes them. I'm into this. Sister Terentia prefers recordings of "Canterbury Tales" and one character's message of "Radix malorum est cupiditas." The recordings are okay, but that character is a creep. Sister and we are of different minds.

For the first time the school elects a "Mission King" to lead our efforts in support of the Church's missions. It's a three-way contest for the crown, all friends of mine. Rather than royalty, a few of us believe that what the school really needs is a student council to work with the administration and the faculty on concerns of the students. We present to Father Green a written description of how such a council could be selected, organized, and function. And as of next year, South Catholic will have a student council.

With "96 Tears" and "Light My Fire" having set a tone, in Spring the girls and boys go on religious retreats to focus on our sinfulness. At silent reflection I wonder if Christianity is really God's thing. Jesus said that when someone offends us, we are to turn the other cheek and not seek retribution. But God is no cheek-turner. Our sins offend Him, so God is going to punish us for every one. And God takes our little doings personally, yet insists that we ignore His big doings in allowing catastrophes and evils to kill millions of innocent people. But the retreat isn't about God's sins; I must be heartily sorry for mine.

Our last Glee Club concert, led by Father Oldfield, and our last Prom are both very nice. But this year's highlight is the Senior Play. I'm not in it, but my brother has a lead role, playing a guy who accidentally breaks an egg while holding his girlfriend's father's hat. The script calls for the yolk to fall into the hat, to soon mess the dad's head. But egg does not follow script. Instead of falling into the hat, the liberated yolk flies across the stage. The actors burst out laughing. Most in the audience do not see the airborne yolk and are puzzled by the laughs. Yet they are happy to see the kids having a great time.

And that, in an eggshell, reflects our high school time together. It has been a great time, even when things did not go as planned and when adults found our doings puzzling.

And then, in the blink of an eye, for some a tearful blink, it is Graduation. For our last time in high school we sing "praise, love, thanksgiving" to our school and to God. And then there are speeches, in which Father Green lauds our class for our courage and our intellectual curiousity. And then we each cross the stage to receive our diploma. And then we all share heartfelt wishes for a happy life for everyone. And then we commence the rest of our lives, being better by far for having had this time together.
I learned that Bob Wojewodski died recently, and I wish to commemorate him. I've not had any contact with Bob since college, and then only on incidental occasions. So I cannot speak about his adult life. But in high school Bob was my friend, and a very fine friend he was.

During our time at South Catholic Bob was invariably gracious, keenly intelligent, and remarkably creative. From his bell-ringing scampers down Nativity's corridor when it was time for us to change Freshman classes, to his colorful Madras personality brightening our Sophomore days at St. Mary's, to his extraordinary artistry and public speaking prowess during our years at the new South Catholic, Bob invigorated our class in a unique way. I feel very fortunate to have shared a friendship with him during those formative years long ago.

I hope that Bob was at peace in his life and at his death. May his spirit live on.
Because this year is the 50th anniversary of our graduation, I've spent pleasant hours reflecting on our time together as South Catholic's Class of '67. I sincerely thank my classmates and friends for the countless high school interactions that helped to shape me as a person, and for the kaleidascope of memories of our South Catholic days. In the "School Story" section on my Profile page I offer to anyone interested a personal recollection of those days.